Polypipe Building Products hosted a great underfloor heating training session at London Gas Training Centre Ltd recently with a group of installers who had either joined the Polypipe Approved Engineer Network already, or who had to complete a final bit of training before they were approved.
These sessions are as custom to the attendees on the day as possible, so after a quick discussion at the start of the day, trainer Nigel Kennedy, was able to assess experience and tailor the day to topics for a more experienced group, covering wiring and integration of hot water and radiator controls with our own controls.
Glenn Stonehouse from our Genuit Group colleagues at ADEY then tagged onto the session to talk about Adey ProCheck, the different chemicals/inhibitors and cleaners they do and their different filter ranges.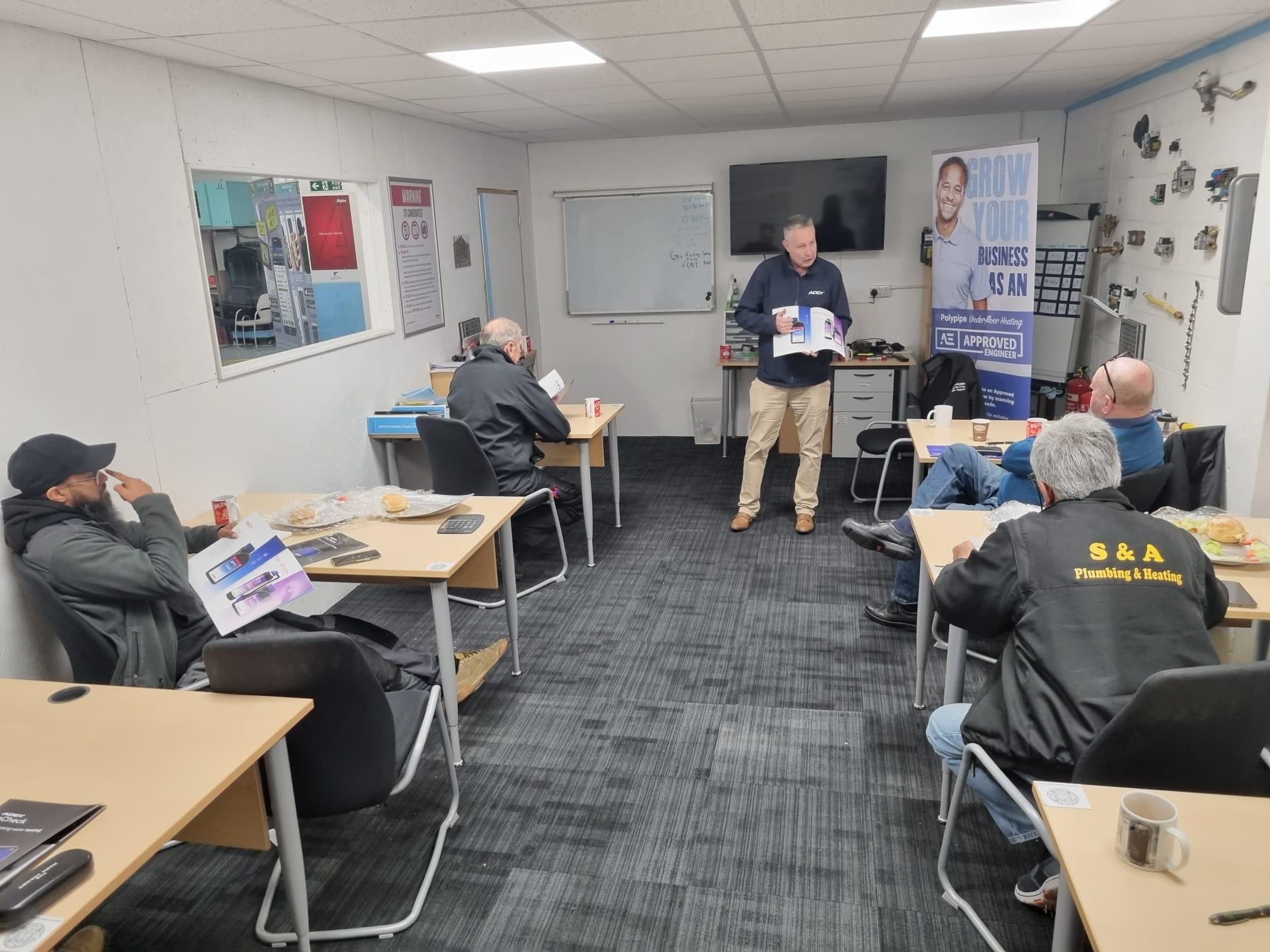 If you are interested in a future Underfloor Heating training session you can register your interest via https://www.polypipeufh.com/contact-us/
The Polypipe Approved Engineer network has a number of exclusive benefits and services which create a great opportunity for professional installers to expand their knowledge and grow their business, with everyday support from a leading UK manufacturer. Unique training opportunities, expert advice and support, design and quotation support and more.
If you would are interested in joining and would like to find out more visit https://www.polypipeufh.com/approvedengineer/.